Nettie J. Dayton Circle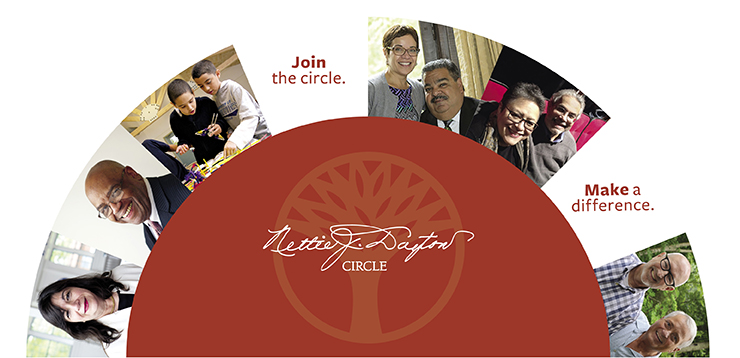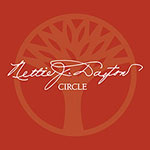 In 1928 the very first fund at The Community Foundation was established by the bequest of Nettie J. Dayton. The Nettie J. Dayton Circle honors those who have followed in our "founding mother's" footsteps and performed the same act of generosity with their estate plans.
Benefits:
It doesn't require a gift now
You can take care of your family and friends and give back to your community
You can remain anonymous

Your simple acts could include:
A provision in your will or personal trust.
Beneficiary designations of retirement plans, life insurance policies, or bank accounts.
It is because of our Nettie J. Dayton Circle members that New Haven and surrounding communities will have the philanthropic resources they need in the coming years—to solve problems and seize opportunities to strengthen the New Haven area as a vibrant, socially and culturally enriched place to live and work. Thank you for considering your membership in the Nettie J. Dayton Circle.
Nettie J. Dayton Circle Members
A list of individuals who have chosen to leave a legacy by including The Community Foundation for Greater New Haven in their estate plans.
The following individuals have notified The Community Foundation that they have made a provision in their will or personal trust or listed The Community Foundation as a beneficiary of retirement plan assets, life insurance policies, or bank accounts. In so doing, they have committed to creating a philanthropic legacy that will generate resources to meet our community's future needs in perpetuity. We are grateful for their visionary and generous spirit.
Anonymous (53)
Douglas & Amy Allen
John D. Allen & Keith E. Hyatte
Elaine R. Anderson
David Anthony
Elizabeth Appel & Brian Eitzer
Lisa F. Arpaia, Esq.
Louis G. Audette II
Judy August
Dr. Leon Bailey Jr.
Myrna F. Baskin
Thomas & Colleen Beirne
Ronald Bell
Edward Bennett III◊
Rita D. Berkson & Randolph B. Reinhold
The Berry Hulin Family
Carla A. Birmingham
Richard Blacher
Pamela C. Boller
Richard J. & Joan Bonomi
Dr. Harold D.◊ & Maureen L.◊ Bornstein
Robert & Kathleen Bradley
Jay Bright
William Brink
Tony Cafiero & Heather Rife
Sharon Cappetta
Mary Carey
Barbara W. Carlson
Elizabeth Ann Ceccarelli
Phyllis E. Ceccarelli
Peter Ciardiello
Nancy Clayton & Brad Collins
William S. Colwell
Bob & Mary Beth Congdon
Louisa Cunningham◊
Elizabeth Demir
Ann Pecora Diamond
Severio◊ & Janice Fodero
Susan I. Fowler
Christopher & Toddie Getman
Lindy Lee Gold
Ruth B. Grannick
Henry S. Harrison
Paul Hermes
Richard Hersh & Judith Meyers
John & Lesley Higgins-Biddle
Ralph C. Jones
Annie Garcia Kaplan
James Kasper
John P.W. Kelly
Frank Kenna Jr.◊ & Joan Kenna
John D. Kernan Jr. & Karen Kernan
Harvey◊ & Ruth Koizim
Edward Konowitz
Richard B. Larson
William & Carolyn Lieber
Lawrence & Susan Liebman
Bruce R. Lively
Mary F. Lowery
Robert◊ & Joyce Mailhouse
Jean B. & M. Anne◊ Mauro
Carolyn M. Mazure
Phyllis McDowell
Maria Mojica & Edgar Colon
Carol Nardini
Minot & Alycyn Nettleton
Barbara Nicolazzo
Jim & Mimi Niederman
David O'Sullivan
Maryann Ott
Margaret L. Ottenbreit
Cynthia Parker
Fred J. Pasqualoni
Barbara Pearce & Norman Fleming
Catherine P. & Edward◊ Petraiuolo Jr.
Dagobert & Nancy Pfeiffer
Katharine C. Pierce
Ed & Margie Pikaart
Angela G. Powers
Douglas W. Rae
Robert & Diane Richard
Jean M. Richards
Patrick B. Rowland & Lisa A. Kwesell
Shelly & Richard Saczynski
David R. Schaefer
Irene Scheld
Judith Schurman
Mr. & Mrs. Anthony P. Scillia
Jane Steidley Shaw
Michael & Gale Silverberg
Teresa M. Sirico
Carol Lynn Sirot
Jane Snaider
Kerala & Richard◊ Snyder
Sara R. Stadler
David Stagg & Suzanne Lagarde
Patsy Taylor◊
Marcia & Tom Turner
Anne Rodrigues Voloshin
Jeffery T. Wack
Patricia L. Wales
Glenn & Dotty Weston-Murphy
Vivien K. White
Kimberly P. Williams
Pug & Dee Winokur
George Zdru
Rosanne Zudekoff
◊ deceased
Will you join them?
Please contact Liana Garcia, director of gift planning, at 203-974-1646 to learn more.
Contact Us
Sharon Cappetta, CAP®
Director of Development
203-777-7071
scappetta@cfgnh.org

Liana Garcia, MS, PMP, CAP®
Director of Gift Planning
203-974-1646
lgarcia@cfgnh.org

The Community Foundation for Greater New Haven
70 Audubon St.
New Haven, CT 06510

Federal Tax ID Number: 06-6032106
© Pentera, Inc. Planned giving content. All rights reserved.
Disclaimer